Arthur struggled as a youth.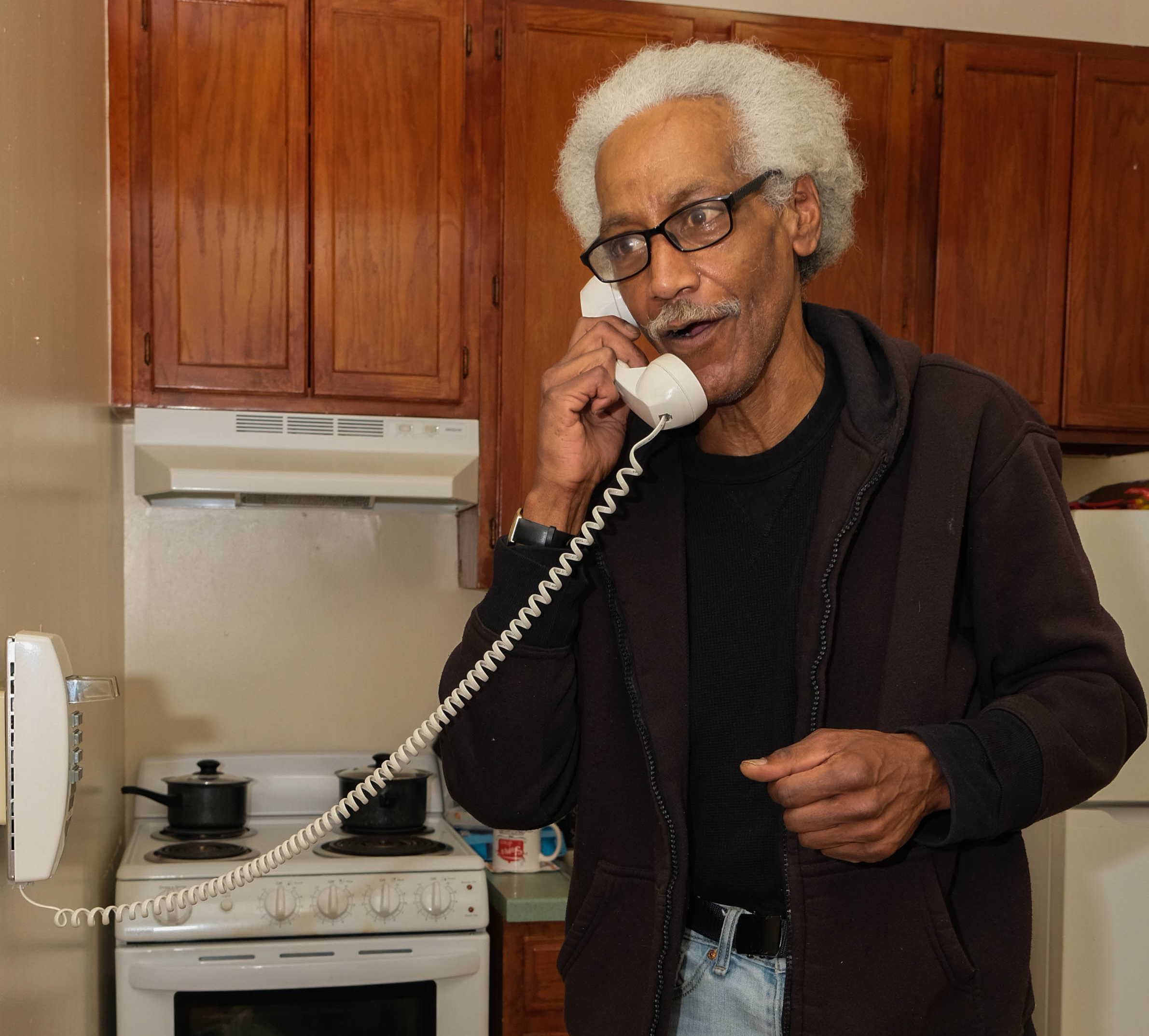 Although he came from a loving family, it wasn't always easy for his mother and grandmother to keep tabs on him and all ten of his siblings—six boys and four girls—in Newark, NJ.
By the time he was a preteen, Arthur began to have run-ins with the law. As a young man, he developed a substance use issue that led to incarceration. While in prison, he began attending Alcoholics Anonymous meetings, which he credits with helping him to conquer his drug addiction.
Upon his release from prison, Arthur was ready to begin his life anew. But because he had nowhere to go and no one to lean on, he was forced to enter the shelter system.
For years he bounced around among various dormitory-style facilities which lacked privacy, were noisy and didn't seem to have any staff that he felt really cared about him.
Then, in October 2021, Arthur secured a place at Richard F. Salyer House, VOA-Greater New York's permanent, affordable housing program in Upper Manhattan, and everything changed.
Arthur delighted in the privacy of his own studio apartment where he could appreciate peace and quiet any time of day.
But it wasn't just the living surroundings that had improved for Arthur. He also appreciated all the help he got from VOA-Greater New York staff.
"If you need anything," he says, "they will help." Whether that means getting assistance with food stamps, references for medical services, or advice about family problems, the staff at Salyer House are there.
Since he has arrived at the program, Arthur has developed strong relationships with many of the program's staff, including the director, Kim Summers. "There is just something special about that lady," Arthur explains.
He was especially appreciative one recent winter afternoon when Ms. Summers took time out of her busy schedule to help Arthur fill out the form for a money order. "She was so patient," he said.
Now that Arthur is settled at Salyer House, he is happier than he has ever been before in his life. When asked what he likes most about VOA-Greater New York, he sums it up in two simple, declarative sentences: "The staff don't look down on you. They treat you like family."