Rachel Weinstein
Vice President, Communications & External Relations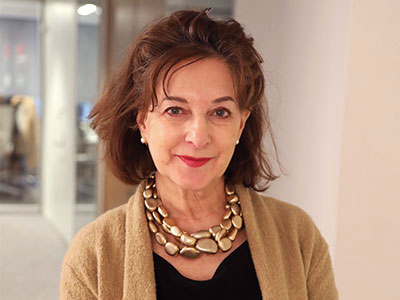 Rachel Weinstein serves as Vice President of Communications and External Relations for Volunteers of America-Greater New York (VOA-GNY). In addition to directing the organization's overall communications strategy including traditional and digital marketing, public relations, media relations and internal communications, she serves as the organization's spokesperson. She is involved in board recruitment and retention, assists with the organization's strategic planning process, and produces A New York Winters Eve, the annual gala held at The Plaza that raises unrestricted funds for the organization's 80+ human services programs.
In 2005, Ms. Weinstein recognized that children living in VOA-GNY homeless and domestic violence shelters were going to school without adequate school supplies, and introduced Operation Backpack®. What began as an effort to provide backpacks to the children living in VOA-GNY's programs grew to include the entire New York City shelter system. Today the goal of Operation Backpack® is a new backpack and full complement of grade-specific school supplies for every child in any shelter in New York City who needs one. To date, Operation Backpack® has outfitted 180,000 students with full backpacks. Operation Backpack® is entirely dependent on private fundraising and in-kind donations, and the impact of this campaign and its popularity is evident in the outpouring of support it receives each year. In 2018, she was invited to speak on the impact of homelessness on children, to thousands of media professionals at the PromaxBDA conference in New York City, and facilitate an Operation Backpack® activation.

Prior to joining VOA-GNY in 2002, Ms. Weinstein worked for AIG as an internal consultant, leading various human resources efforts including succession planning, executive KPIs and management development. Prior to that, Ms. Weinstein worked for Moody's Investors Services in recruiting, employee relations and trade show management. She spent more than 10 years as a social worker in various settings. Some of her most gratifying experiences include volunteering in a women's prison, working in a group home for delinquent teens, helping victims of domestic violence escape their batterers, and working as a hospital social worker with youth awaiting organ transplants.
Ms. Weinstein holds Master's degrees in social work and human resources management from Virginia Commonwealth University and The New School respectively, as well as a post-graduate certificate in organization development.

Areas of Expertise:
Corporate Social Responsibility and Volunteerism